Amazing Las Vegas Comic Con is here!
on
June 10, 2013
at
6:14 pm
All right, so I'm feverishly (that's the only way we do things here in Vegas in June) finishing up this week's strips (stay tuned), chew on this kinda-news: I'll be at Amazing Las Vegas Comic Con this weekend (June 14-16), kissing babies and selling comics at Artist Alley table 112, which should be right about here: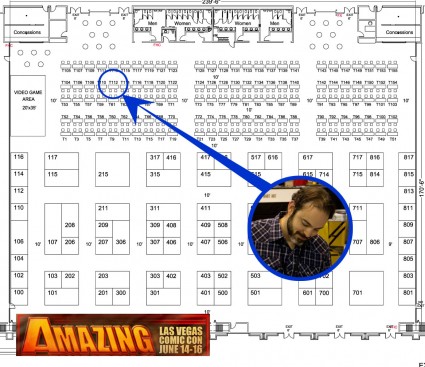 Given this is my home base and I can return to my house afterward each night, I don't foresee the delays in updating this comic like I did with Denver Comic Con, in case the one of you were wondering.
See you there!