Taking a Day Off
on
February 24, 2017
at
12:29 pm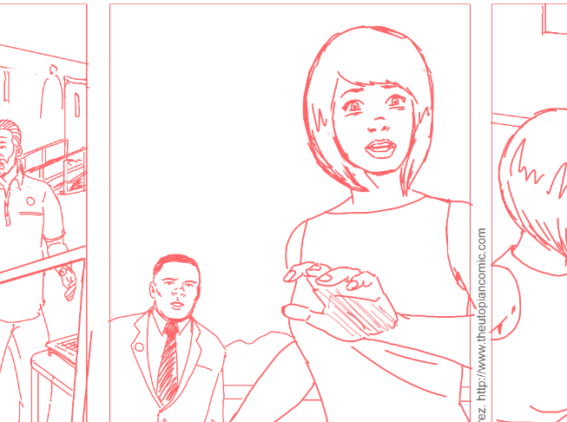 No new comic today. Not because there's not one finished (the next dozen or so strips are in "the bank"), but because I'm not as far ahead of schedule as I'd like to be, AND because I realize there's some timing I want to adjust in the presentation of these things.
I'm in the middle of penciling the 150th strip in this webcomic series, which feels sort-of impressive to me, even if they've been spread out over four-plus years. The original Utopian series only ran 109 entries, but to be fair, those were standard comic-book page dimensions, as opposed to the three-panel approach of Foundation.
Meanwhile, I just posted the 20th Sequential Madness strip, but nobody really reads that anyway, so not sure there's much cause for celebration there (plus, like this webcomic, it went on hiatus for a few years, so that's not much of an accomplishment, I guess).
Anyway, see you Monday. You won't want to miss the next strip.