on
May 27, 2013
at
9:56 pm
The good: This weekend, May 31-June 2, 2013, I'll be at Denver Comic Con inside the Colorado Convention Center, holding down the fort at Artist Valley table J5A-8. I'll have fresh copies of The Utopian vol. 1 in trade paperback as well as a bunch of other comics my hands have touched, so if you're attending the show, please stop by. Here's where to find me: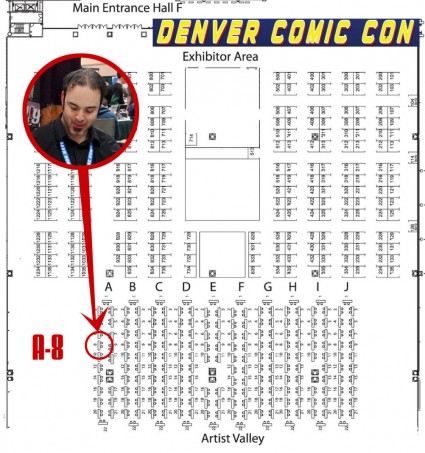 The bad: Between prepping for DCC and two other shows this month, plus my usual over-workload, The Utopian Foundation will be on hiatus this week. As usual, it's timed between major story movements, so as to minimize the interruption, but it still sucks to have to do it. Ah well.
Hope to see you in Denver!