Posts Tagged lunchroom
3 results.
on
June 16, 2016
at
6:00 pm
on
June 15, 2016
at
6:30 pm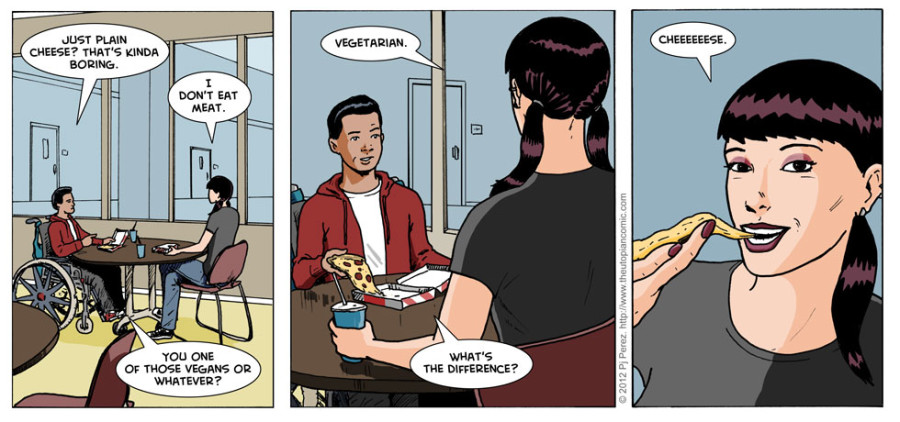 Coincidentally, my wife and I went to our favorite pizza restaurant, Grimaldi's, and I didn't even get my favorite pizza (yes, just cheese). I got a big-ass spinach salad. It…wasn't quite as satisfying. But my wine was half-price. So there's[…]↓ Read the rest of this entry…
on
June 14, 2016
at
12:30 pm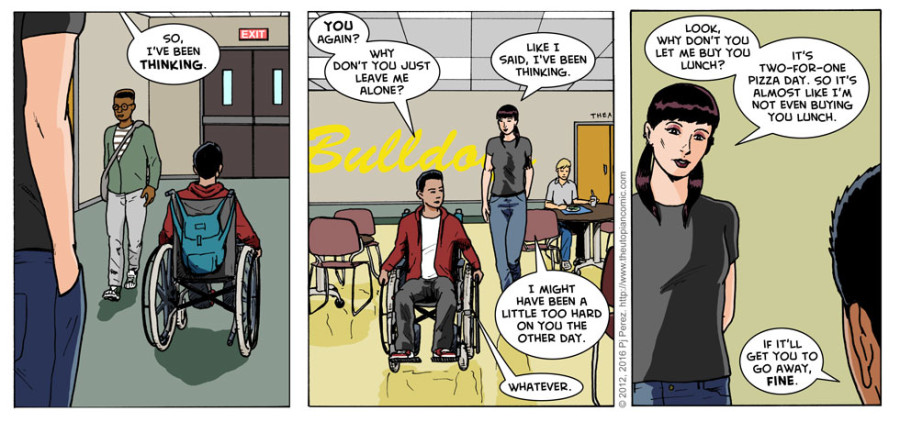 Fun fact: I had to entirely re-letter this strip because the lettered PSD file seems to have disappeared. I'm really hoping that doesn't keep happening.